Write VB-compatible Code, for Any Platform
With Mercury, you will be able to build your existing VB.NET projects, and leverage your Visual Basic™ language experience to write code for any modern target platform. That includes:
.NET, .NET Core, Mono and ASP.NET Core
The Java VM and any device that runs Java code.
Android, both the Java-based SDK and the CPU-native NDK
iOS, macOS, tvOS and watchOS (Cocoa, CPU-native)
Windows (CPU-native)
Linux (CPU-native)
WebAssembly, for web browsers and Node.js
You can read more about the platforms supported by the Elements compiler, here, and the full Visual Basic™-compatible Mercury language syntax will be available on all of them. And of course, you can mix Mercury code with any of the other five Elements languages in the same project, if you like!
Sophisticated IDEs for Windows and Mac


The Mercury language will be deeply integrated into our development environments. Develop your projects in our smart yet lightweight IDEs, Water on Windows or Fire on Mac – with project templates, code completion, integrated debugging for all platforms, and many other advanced development features. Of course, Mercury will also integrate into Visual Studio™ 2017, 2019 and 2022.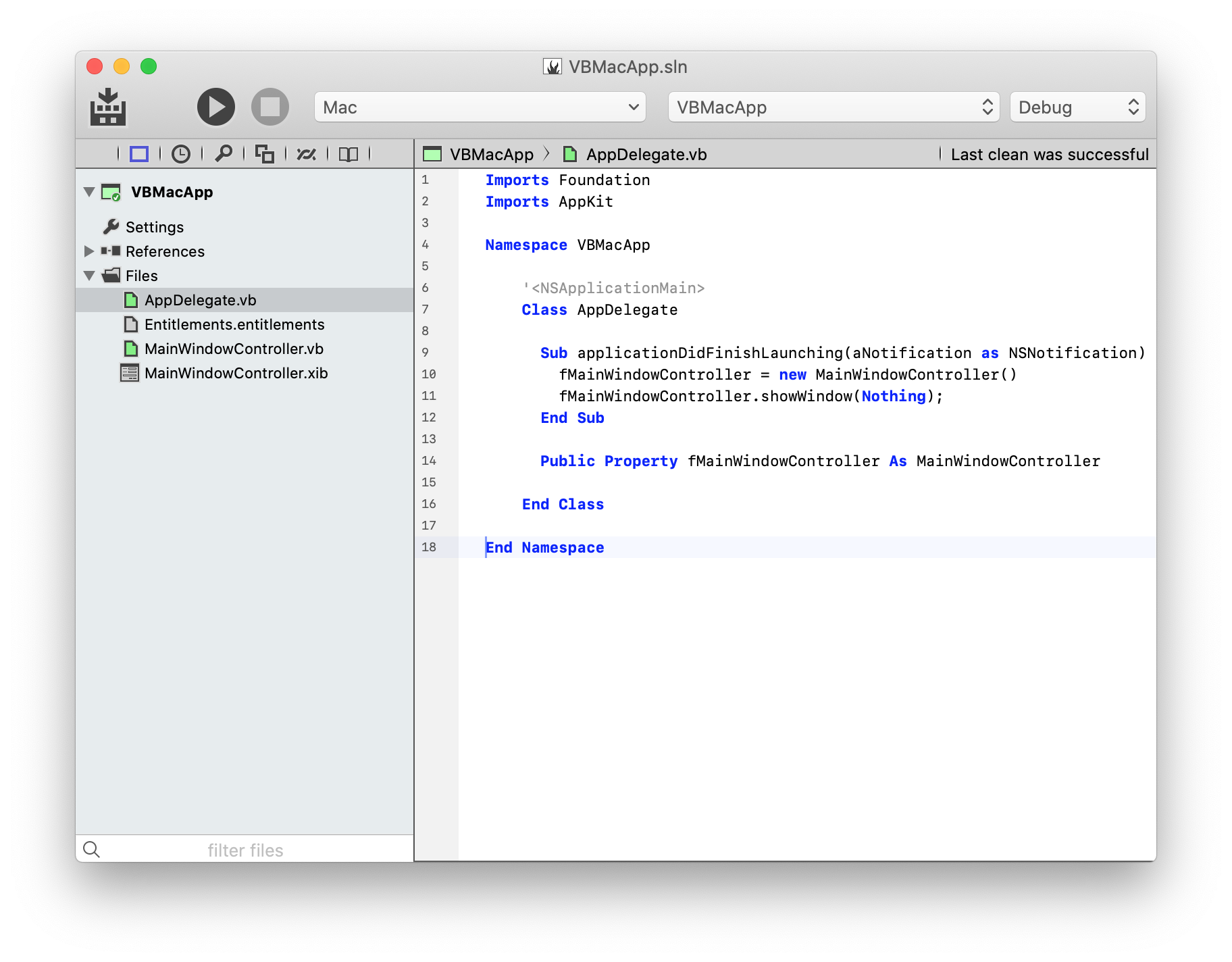 Mix Mercury Code With Other Languages
With Elements, all languages are created equal. Even within the same project, you can mix Mercury, C#, Swift, Java, Oxygene and Go.