Everwood
Everwood is a suite of IDE integration technology for Visual Studio and Delphi that provides shared functionality for our products. This includes services such as the "Welcome" page that shows when first starting your Visual Studio or Delphi IDE after installing new RemObjects products, the per-product information page with access to Samples and the Wiki, our shared project template engine that drives the new Data Abstract client templates, and more.
Everwood also takes care of checking for available updates for any of the installed products.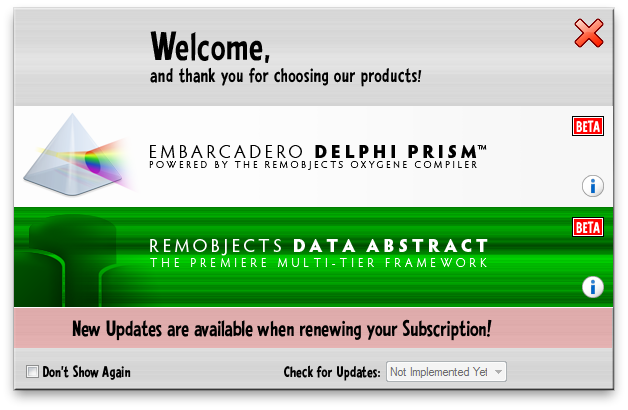 Everwood cannot be downloaded or purchased separately, but is included with all RemObjects Software product installers for Visual Studio and Delphi, including Data Abstract, RemObjects SDK, RemObjects Script, Pascal Script, Hydra and and .