The Middle Tier
We realize that you want to focus on writing great apps, and not spend much time writing your own middle tier. That's why Data Abstract comes with a ready-to-use middle-tier server called Relativity Server.

You can think of Relativity Server being to your business logic what, say, SQL Server is to your database, or Apache to your website: it's a ready-to-go server implementation that you can use to host the functionality you need.
You would not even consider writing your own database engine – so why bother writing your own middle-tier server?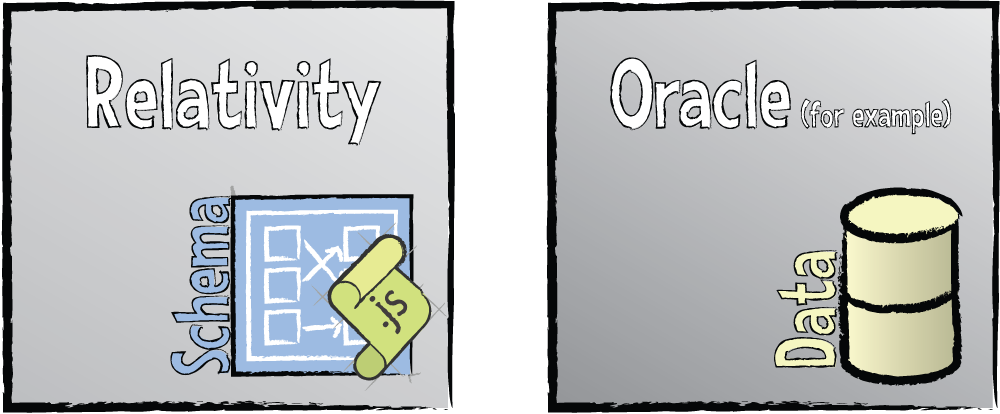 Relativity Server is easy to install on Windows, Linux, and macOS Servers (and can be run locally during development, as well). If you're using Amazon Web Services, we also have ready-made images that let you deploy Relativity Server onto EC2 with just a few clicks — no Linux knowledge needed.
Custom Servers
If you prefer, you can also compile your custom server with the server libraries included in Data Abstract (Server Edition). Practically speaking, your custom server would run the same code that Relativity uses – but it gives you even more flexibility to customize it or add additional non-database functionality via custom Remoting SDK services.
Custom servers can be compiled using .NET, .NET Core, Delphi, or C++Builder, with Data Abstract Server Edition.
The Schema & Schema Modeler
Once Relativity server is installed, Data Abstract provides a great visual tool called Schema Modeler that lets you configure your data layer – from connecting to your database to deciding what data to make available.
Schema Modeler is available for Windows and Mac.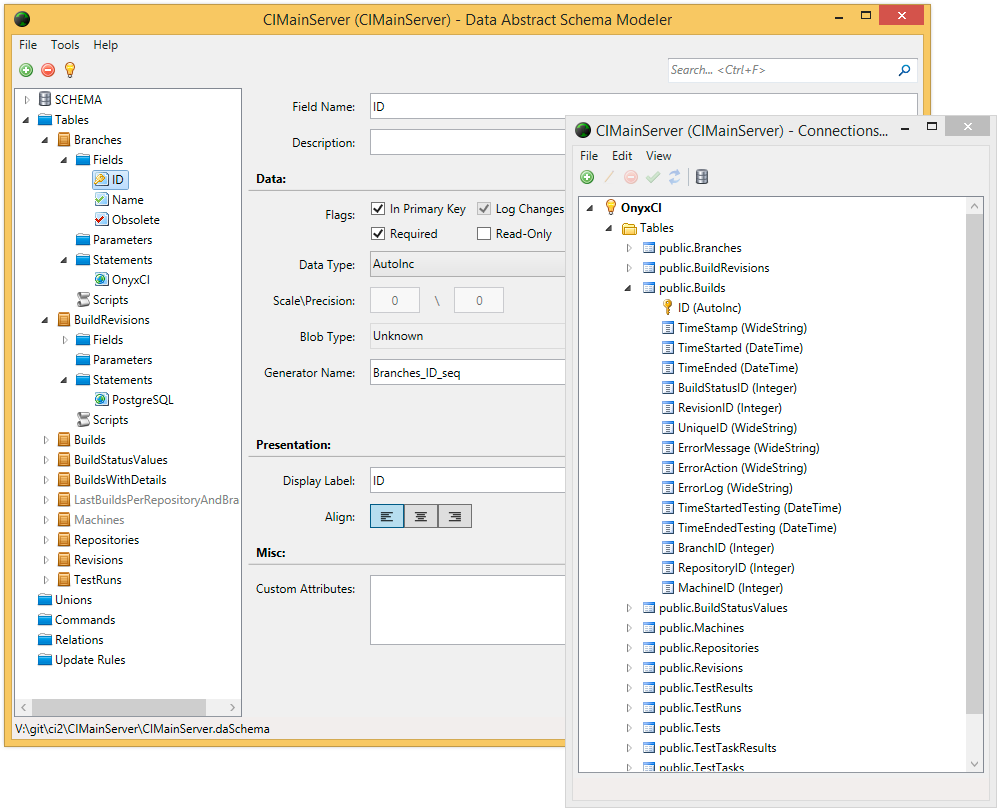 In the simplest case, all you need to do is select which tables to publish, and you're set. But you can take more fine-grained control, including writing custom SQL queries, hiding fields, making tables available based on the user, and writing custom business logic.
Once you have published the tables you need, they can be accessed from your client app.